Group Dynamic, 2012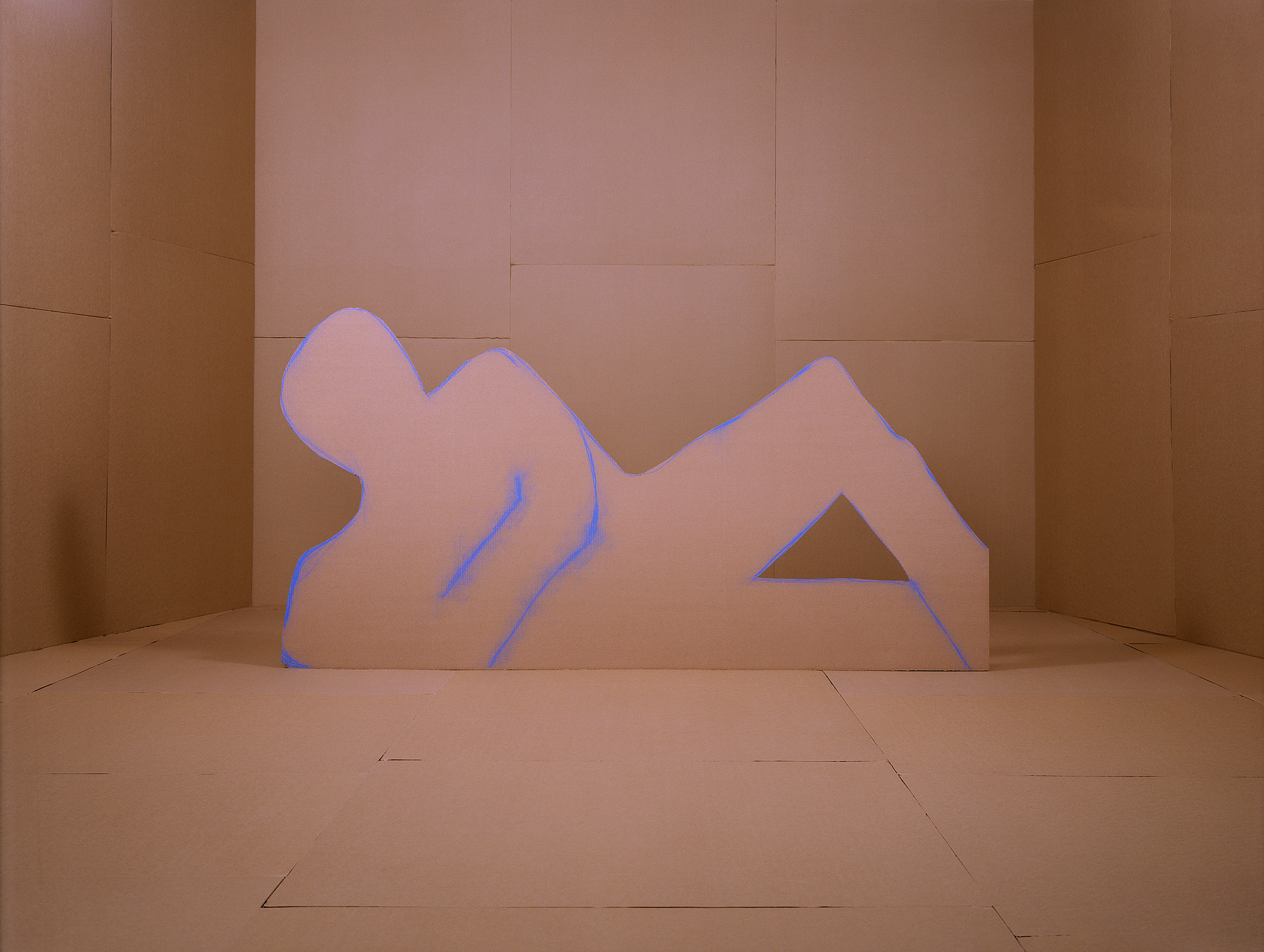 Reclining Man, 2012
archival pigment print 25 x 32 inches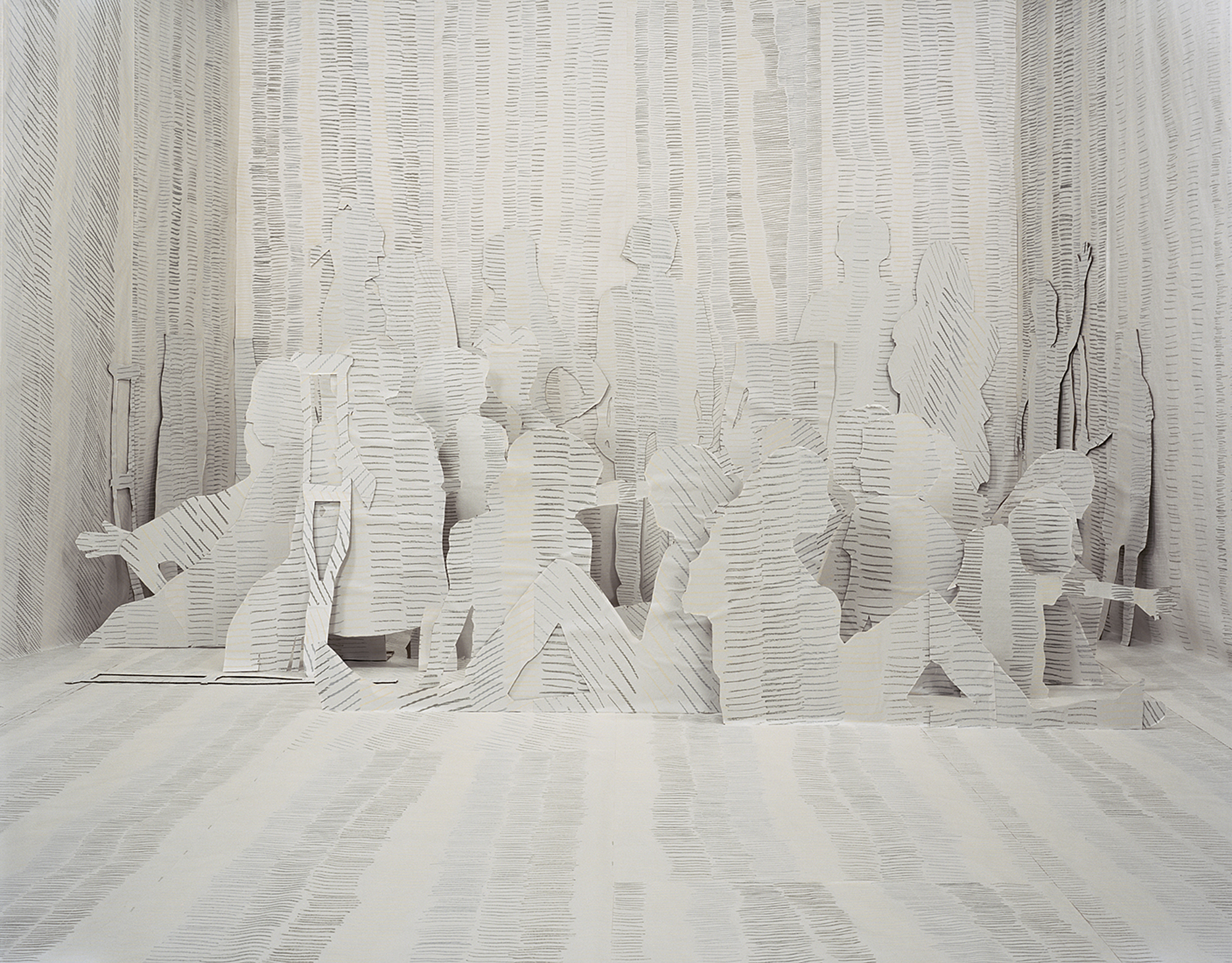 Family of Chance, 2012
archival pigment print 25 x 32 inches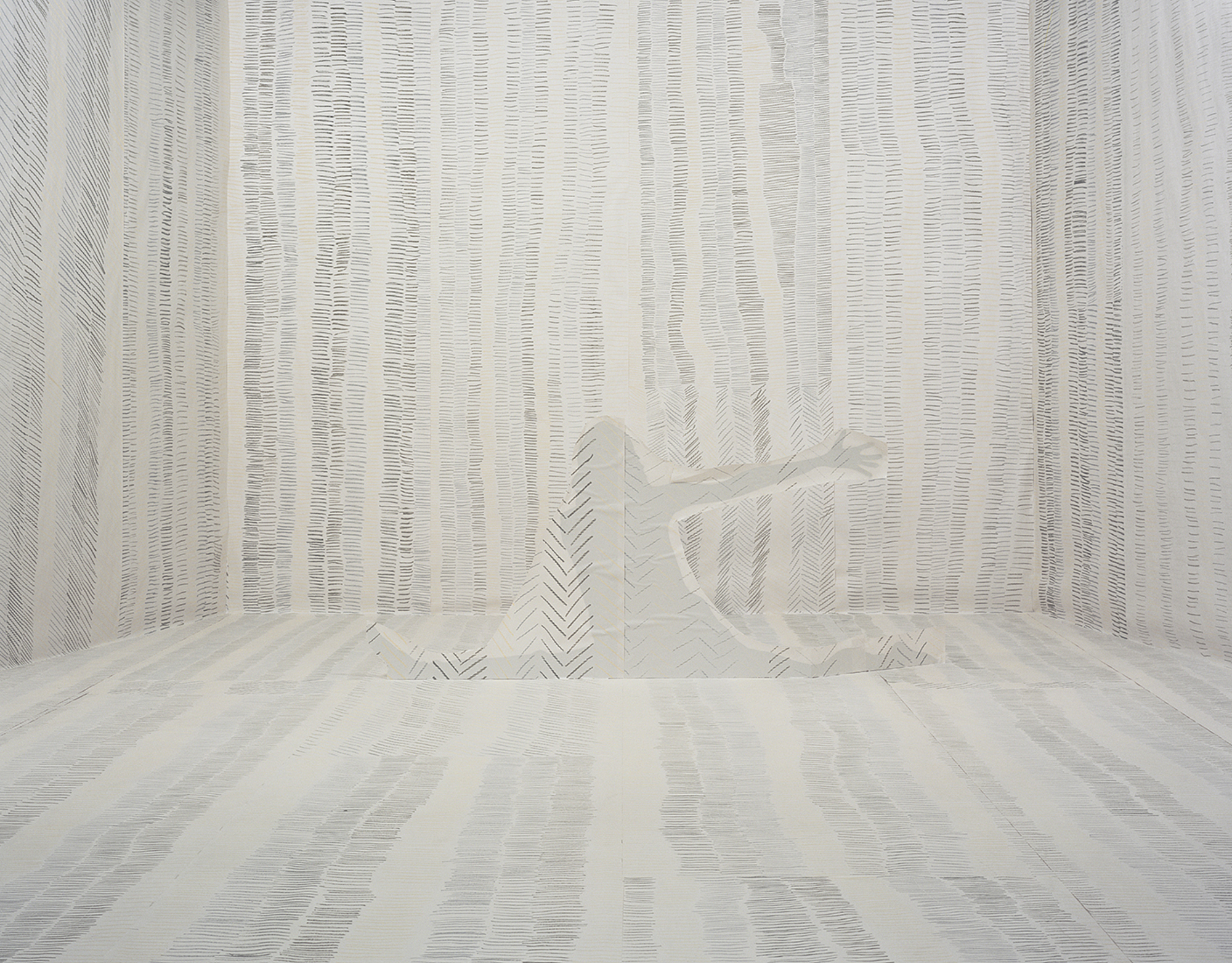 Woman Stretching, 2012
archival pigment print 25 x 32 inches
Join us for the closing reception of Group Dynamics and Improper Light  on Thursday, 13 September 2012, 7-9PM. Visitors will have the opportunity to see the final photographs and videos which have resulted from Osterloh's residency. The exhibition has been extended through 30 September 2012.



LACE is proud to present Group Dynamics and Improper Light a new large-scale installation by artist Gina Osterloh, curated by Carol A. Stakenas and Robert Crouch. Osterloh constructs life-size room environments and activates them through still serial performances, paper-maché models, and cardboard cutouts. Group Dynamics and Improper Light will explore the relationships between abstraction and identity, the space between individuals, and what determines "a group" within a social context.



This commission marks a new arc in Osterloh's career. Group Dynamics and Improper Light is the first time the artist's process has been made public – her meticulous set construction, how each set is dependent upon her 4×5 large format camera, lighting decisions, and experimentation with materials.



For her residency at LACE, Osterloh moved her entire studio practice into the main gallery in June 2012 and has constructed a life-size room environment from start to finish. The gallery has been open to the public, allowing Osterloh to engage with visitors as part of her process. When a visitor enters the gallery, they will walk into a unique working stage set installed in the gallery. The set explores abstraction and identity through the lens of "improper light", as each material and light both illuminates and obscures the subjects being photographed.
*